Team
multi-camera live streaming, sound recording, camera work, music production, composing, art direction
Since 2003 I work with a broad range of experienced professionals in the creative field of film, theatre, music, exhibitions, photography, visual anthropology, event organization and education. We are an international, diverse team that put respect and professionalism first. Since a couple of years we expand our creative work in the fields of live streamings, online panels, video conferences and develop innovative formats for cross media film productions. We work together with performers, musicians, dancers, directors and event organizers to represent their events and performances online via video live streaming, 360°- cameras, interactive video web applications for live music events.
Photo and Film studio: Lynx Studio Berlin / Sebastian Kiener / www.lynxstudio.berlin
Live Streaming, 360° video, cross media: Ranav Adhikari / www.boiling-head.com 
Music Production / Composing / Film Score / Mastering: Knox Chandler / www.knoxchandler.com
Director and Camera man: Stephan Talnéau / www.stephantalneau.com
Director and camera man: Yannick Spiess / ww.yannickspiess.com
Camera woman and photographer: Eva Radünzel-Kitamura / www.eva-raduenzel.com
Translation and subtitleing: Anja Tachler
Recording Studio, Sound Mixing, speaker, voice recordings: Bela Brauckmann / www.belabrauckmann.com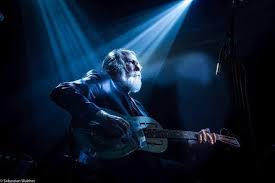 Knox Chandler's career has spanned for over three decades, including performing, recording, arranging and producing, with such acts as REM, Depeche Mode, Grace Jones, Marianne Faithful, Natalie Merchant, The Creatures, Dave Gahan Paper Monsters and The Golden Palominos etc.. His long stints as a member of The Psychedelic Furs, Siouxsie and the Banshees and Cyndi Lauper's band; has given Knox the experience of a worldwide recording and touring musician. Since taking up residence in Berlin, in 2012, he has concentrated on his solo project, Sound Ribbons/ Tone Poems. This project is an auditory and visual expression of four decades of experience in processing, manipulating and looping the electric guitar. Recent shows with X Patsy's (Robert Longo, Barbara Sukowa), J.G.Thirwell, Butterfly Percussion Parade (Budgie, Mabi, Sugizo, Leonard Eto), touring and; and his solo guitar performances demonstrate his current importance in contemporary music. He has scored several films for film director Christina Voigt. One of which, "Fontana Promenade" was part of an installation at the Deutsches Historisches Museum. Knox was also the musical director for "Concert for Nepal 2015", bringing together twenty four artists and musicians to perform, raising money for the earthquake victims of Nepal.